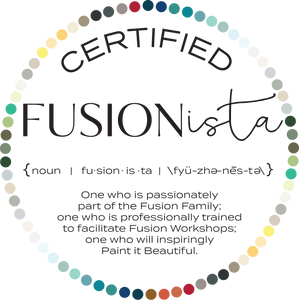 Ever want to learn how to use Fusion Mineral Paint and don't know where to start?! This is the workshop for you! Fusion 101 Workshop is a two hour Intro to Fusion and teaches the basics of painting with Fusion paint and products, layering colors, and different distressing techniques in a relaxed and fun atmosphere that will have you painting like a pro in no time!

LIMITED SEATING AVAILABLE! MUST PRE REGISTER FOR THE WORKSHOP!

BONUS! 10% off Fusion paint the day of the workshop!